The fourth Immersion community event in HealthPros took place November 15th 2020, connected to the Oxford training week, which due to the corona-crisis was held online.
We therefore chose to invite 3 speakers, who presented themselves followed by the chance to ask questions and interact.
Below the speakers, click on their name to get to their Bio and information on the company, and click the title of their presentation to get access the presentation.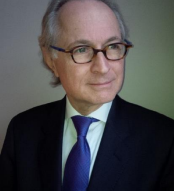 (Consultant Physician in Diabetes & Clinical Pharmacology (Chelsea and Westminster Hospital) and Visiting Professor (University of Oxford)-
Post Covid-19: The New Normal Virtual consultations in long-term conditions
Clinical Questions from the Diabetes ClinicAnswers from Big Data
Jamie Lopez Bernal (Consultant Epidemiologist, PHE) –