The sixth joint meeting of the HealthPros Network took place March 22nd-23rd 2021 during the ESRs' training week and was jointly organised by Corvinus and the team from AMC. Due to the COVID-19 pandemic, the training week and consortium meeting were again online. The immersion event of this week consisted of 4 expert lectures. The experts are described below with a short bio and with links to their lectures.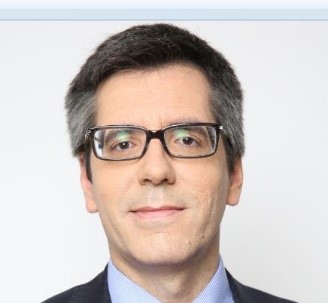 1. Dr. Henrique Martins, Associate Professor in Health Management and Leadership at FCS-UBI, ISCTE-IUL, ISCSP-U Lisboa, HL7 Europe Foundation, Board of Directors Digital Consultant
Dr. Martins has a Medical Degree, Internal Medicine Speciality, a Master and PhD degrees in Management, and a Law Master's degree (thesis on the Public Liability implications of AI in Health). He is a National Defence Auditor (National institute of Defence, Ministry of Defence, Portugal), a Medical Doctor and University Professor, teaching and researching in Digital Health, Healthcare Systems and Transformation, Leadership and Management education for Medical Students and Health Professionals. He was one of the first CMIOs in Portugal in 2009-2013 at Hospital Fernando Fonseca, Lisbon, where he implemented large EHR system and founded an Innovation Center in Big Data and Robotics. He is the past president of SPMS, Portugal's Digital Health Agency, where he led National eHealth efforts for close to 7 years. He represented Portugal for 8 years and was the former Member States co-chair of the EU eHealth Network, the highest policy body on eHealth in the Union.
During the years at the Ministry of Health he was responsible for creating a health data sharing platform for all national health service compatible with the advanced GDPR principles as early as 2012, and negotiate this with the Portuguese National Data Protection Authority (CNDP) obtaining its fast approval in less than 5 months. He was directly responsible for legal and data protection issues while head of SPMS, creating and maturing management of data protection issues and fostering education in this area both inside SPMS and in the Portuguese NHS. In 2019 he established one of the first Digital Health ethics committee in an EU country.
Elected Fellow of the International Academy of Health Sciences Informatics (within IMIA) in July 2020. Since August 2020 he has integrates the HL7 Europe Foundation Board of Diretors. He now works as an Academic in two high-ranked business schools (ISCTE-IUL, and Catholica Business School), one Public Policy Institute (ISCSP-UL) and one medical school (FCS-UIB), and on individual consulting projects in Healthcare Transformation and Digital Health (www.henriquemartins.eu). He has authored a series of papers some of which looking at new trends for digital health at Global, European, National and Hospital levels.
Lecture title: EU Health Data Centre and a common data strategy for Public Health (click on the link to watch the lecture)
2. Prof. Imre Boncz, Vice Rector, University of Pécs
After obtaining his Medical degree in 1993 he obtained a diploma in Health Services Management in Hungary and proceeded with a Master of Science (M.Sc.) at the Erasmus University Rotterdam, The Netherlands. He then proceeded with a diploma in "Health Outcome Research" Vienna School of Clinical Research, Austria and continued with a PhD from the University of Pécs in Hungary. IN 2008 he did the "Leaders to Leaders (L2L)" Project Hope at The University of Sheffield in UK and then again back to Hungary for his habilitation (Dr. Habil) in 2010. In 2021 he obtained a postgraduate diploma in Health Research from the University of Oxford, UK.
Currently he holds several positions; He is professor & director of the Institute for Health Insurance and vice-dean of the Faculty of Health Sciences, University of Pécs, Hungary. He is vice-president for strategic affairs, Clinical Center, University of Pécs, president of the Health-Economics and Health Care Management Section of the Medical Advisory Board of the Ministry of Human Resources of Hungary and secretary of the Committee on Preventive Medicine, V. Section of Medical Sciences of the Hungarian Academy of Sciences.
His research interest are health policy analysis, health care financing, health insurance, health services research, health-economics, health technology assessment, organized public health screening programmes ad real world data and big data analysis.
Lecture title: Using health insurance data to improve quality of care and support financial decision making (click on the link to watch the lecture)
3. Dr Judit Szigeti, Hungarian Central Statistical Office
Judit Szigeti works in the Hungarian Central Statistical Office from 2018. She is responsible for sectoral policies as well as academic relations. Prior to joining HCSO, she worked 5 years in the Hungarian Ministry of Foreign Affairs and Trade and served two years as a diplomat at the Embassy of Hungary in Helsinki. She earned a Ph.D. from Corvinus University of Budapest on the field of welfare economics, and had a year of internship in the European Parliament and later in the European Commission in Brussels.
Lecture title: Health data collected by the Hungarian Central Statistical Office to improve quality of care and support health policy. (click on the link to watch the lecture)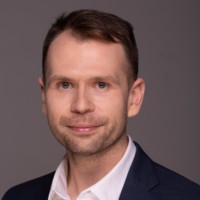 4. Dr. Weszl Miklós, Medical Device Industry
is an enthusiastic professional with proven managerial and leadership ability in the Med Tech Industry. Had various roles throughout the full spectrum of the innovation chain of health technologies, ranging from research & development, technology transfer, regulatory sciences to health economics & outcomes research. Has a PhD and MBA, committed to life-long learning and self-improvement. LinkedIn
Lecture title: Health data in the Medical Device Industry. (click on the link to watch the lecture)